Cognomotiv Team
Founded on July 4th 2016, the Cognomotiv team is working with leading automotive and transportation companies around the globe to validate our data-driven approach to ensure the safety and security of the next wave of new transportation services, from connected cars to fully autonomous vehicles.
Leadership Team
Hadi Nahari
CEO & Co-founder
Hadi is passionate about security, mobile, automotive, AI & Machine Learning, and massively scalable systems. Just before founding Cognomotiv Hadi was VP Security CTO at Brocade and prior to that the Chief Security Architect at three different technology powerhouses: NVIDIA, PayPal/ebay and MontaVista Software. Prior to these roles he served in senior leadership positions on security teams at Motorola, Netscape and conducted security operations at several government agencies. Hadi is the author of "Web Commerce Security" book published by John Wiley and Sons and 47 patents, 16 of which have been granted.
Hadi holds SB degrees in Mechanical Engineering and Electrical Engineering from IUST, a Masters Degree in Electrical Engineering and Computer Sciences from Stuttgart University and is a Guest Lecturer in EE 46 in Electrical Engineering Department at Stanford University.
Christian Kurzke
CTO & Co-founder
In addition to building his own cars from scratch, Christian is recognized as one of the top embedded architects in the world with a proven record of building high-performance embedded systems. Prior to co-founding Cognomotiv with Hadi, Christian was the Technical Program Manager for Android Auto and before that he was a Chief Architect and Tech Evangelist for Motorola. He proved his development expertise early in his career by writing the Web server for the embedded OS VxWorks, paving the way for today's IoT. He also had a lead developer position in SUN's embedded JAVA team and has made substantial contributions to the Eclipse codebase and the OSGi standard. Christian holds a Master's Degree in Computer Sciences from University of Erlangen in Germany and a MBA from Santa Clara University.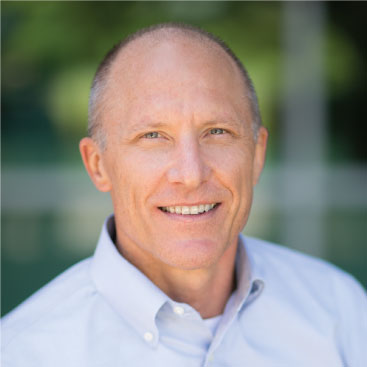 Art Landro
COO
Art has extensive hands-on leadership experience in building and directing customer-facing global marketing, sales, and services delivery teams. Prior to joining Cognomotiv he was CEO of Sencha and prior to that CEO of Cordys. Art was President of MontaVista Software where he was key to the automotive industry adopting embedded Linux systems. Prior to MontaVista Art had regional leadership roles in the Asia-Pacific-Japan territory for Documentum, Cadence and General DataComm. Art spent 5 years on Active Duty with the USAF and 22 years in the Air Force Reserves, retiring as a Lt Col. Art holds a SB in Business Administration from the University of Connecticut and is a Distinguished Graduate of the USAF's Squadron Officer School.